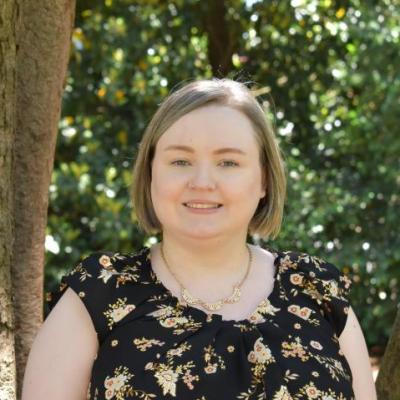 Administrative Associate II
Graduate Coordinator Assistant
Contact Info
Office:
Gilbert Hall 0011
Office Hours:
8:00 am - 11:30 am, 12:30 pm - 5:00 pm
As the Administrative Associate II for Linguistics, Jessica serves as the Course Loading and Sectioning Officer. She also handles department inventory. In addition, she is the Graduate Coordinator's Assistant and first point of contact for Graduate Students in the department.
Education:
Jessica received an AS in Computer Support from Athens Technical College in 2008 and a BA in Business Administration from Piedmont College in 2015. During her time at Athens Technical College she received a web certification and was a member of the Phi Theta Kappa Honor Society. She is also an active member of The National Society of Leadership and Success.
She is currently pursuing a Certificate in Diversity & Inclusion (CDI) at the University of Georgia.