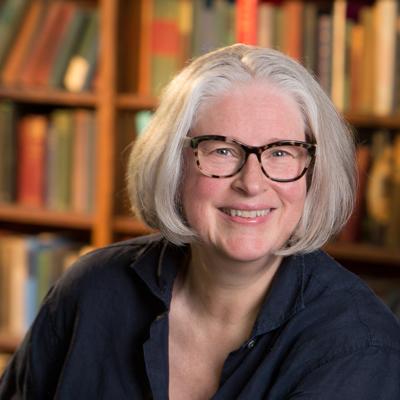 Ph.D. Candidate
Graduate Teaching Assistant
Contact Info
Office:
414A Main Library
Office Hours:
by appointment
My research focus is spoken language, with an emphasis on dialects of American English, especially Southern dialects, African American language, and creoles. I incorporate methods from both laboratory phonology and corpus linguistics to understand how micro-acoustic cues in speech production map to listener perceptions of ethnicity. Recent projects include field work in the Gullah-Geechee communities of Georgia and South Carolina; an assessment of Gullah-Geechee linguistic landscapes; intonation in the Gullah-Geechee creole; and linguistic profiling. Research for my dissertation examines the intricacies of interactions between speech production and perception, language regard, and listener attitudes toward southernness in the speech of European and African Americans.
I am an alumna of the Georgia Institute of Technology (BSIM), Georgia State University (MBA, MHA) and the University of Georgia (MA). As an adjunct instructor, I taught Math at the University of North Georgia for over ten years. Prior to discovering teaching, my work spanned several fields (in chronological order): product and production design in the bio-tech industry (specifically, over-the-counter monoclonal antibody diagnostic products); competitive intelligence and mathematical modeling for forecasting and rate setting in the health insurance industry; operating an art gallery and studio; and serving as Executive Director of an artist's colony hosting scientists, writers, painters, sculptors, potters, and poets from around the world.
I am a charter member of the Linguistics Society at the University of Georgia and a member of the inaugural cohort of UGA Diversity and Inclusion Graduate Fellows. Other professional associations include: Linguistics Society of America, American Association of Applied Linguistics, Society of Pidgin and Creole Linguistics, American Dialect Society, Association for the Study of African American Life and History, and the North American Research Network in Historical Sociolinguistics.