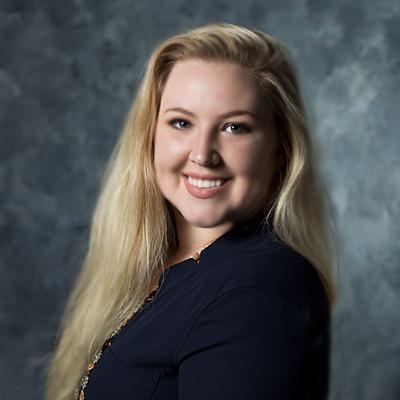 Administrative Specialist II
Contact Info
Office Hours:
8:00am - 5:00pm
As the Administrative Specialist II, Lindsey serves as the Office and Financial Manager for the Linguistics Department. She is also the Department Head's Assistant.
She will be the first point of contact for anything financial and/or human resources related. She also assists with room reservations, FOIT, FMD & Onesource help desk input, Inventory Management, and Supply and Safety Management.
If you have a question about the Linguistics Department in general, Lindsey will be able to provide an answer or connect you to faculty who will be able to assist. 
Education:
Lindsey is an alumna of Stephen F. Austin State University in Nacogdoches, TX where she received a BA in English Literature with a minor in Linguistics in 2012. She founded and served as President of the SFA Linguistics Club for two years, and participated as a tutor for the undergraduate Study of Language course for three semesters.
During her time at UGA, Lindsey was elected as Vice President and President of LSUGA, she volunteered as lead editor for the Working Papers in Linguistics at UGA, and she was the founder and chairperson for the First Interdisciplinary Conference in Linguistics hosted by LSUGA (LCUGA1). She also taught Study of Language (LING 2100) for five semesters. She now serves as the Administrative Specialist II in the Linguistics Department at the University of Georgia.