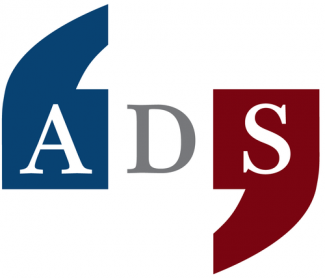 University of Georgia Linguistics Faculty and Graduate Students presented at the 2019 American Dialect Society annual conference in New Your City, New York, January 3-6, 2019.
Joey Stanley: "Are BEG- and BAG-raising distinct? Regional patterns in prevelar raising in North American English"
Abstract: Prevelar raising is the conditioned raising of TRAP (BAG) and DRESS (BEG) before voiced velar consonants (as in flag, sag, aggravate and egg, leg, integrity). Using a categorization task distributed via Reddit as a survey, I collected 432,700 observations from 5,289 people. While the regional distribution of bag-raising generally coincided with previous research, beg-raising was much more widespread and was found in all areas except the South, with varying degrees of homogeneity. Because some areas had one without the other, I suggest that beg- and bag-raising may be more distinct than initially believed. This warrants further investigation using acoustic data.
Andrew Bray: "Canadian features in the speech of American-born NHL players"
Abstract: The speech of 10 American-born National Hockey League players was analyzed for two Canadian English features; Canadian Raising and monophthongal /ow/. While these features are found in different regional American Englishes, the Upper Midwest is the only where both are attested. The results demonstrate players from regions where raising occurs exhibit the feature. However, /aw/ remains backed in all but one players' speech showing influence on non-raising players. A more monopthongal /ow/ was documented for all 10 players suggesting that it has become a second-order index for membership within a hockey-based population, as regional dialect cannot explain its uniform presence.
Rachel Olsen, Joey Stanley, Michael Olsen, Lisa Lipani and Dr. Margaret Renwick: "Reconciling perception with production in Southern speech"
Abstract: This project investigates the relationship between perception and acoustic measurements of monophthongization of canonical diphthongs (/aɪ aʊ ɔɪ/) in the Digital Archive of Southern Speech. We test whether impressionistic monophthongal transcription rates (e.g., [a], not [aɪ]) reflect the acoustic measure of Trajectory Length (TL), a quantification of F1 and F2 length capturing vowel movement across time. Because monophthongs are less dynamic than diphthongs, monophthongized vowels should have shorter TL; however, we found only a slight correlation (r = 0.22). Mixed modeling of perceptual vs. acoustic data also tells different stories, underlining the need to investigate the two in concert with one another.